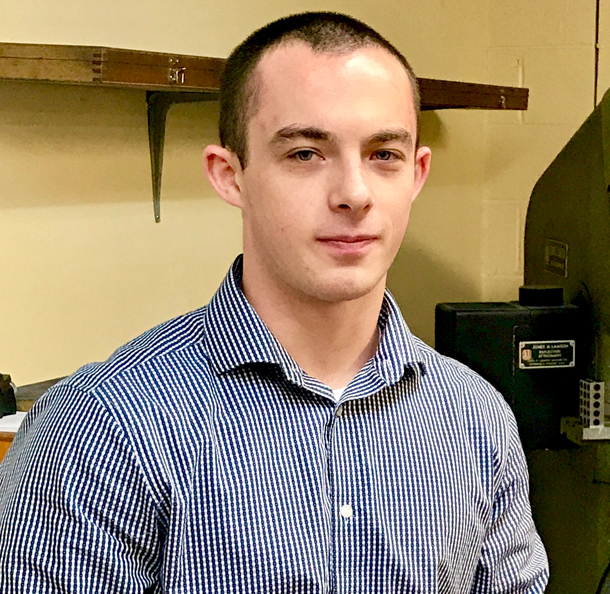 With the growing demand for engineering support, we would like to proudly introduce Jimmy Kendall as the newest addition to the Excell Solutions team! Jimmy recently graduated from UMass Dartmouth with a Bachelor's degree in Mechanical Engineering and was then brought aboard to better provide for our customers and their engineering needs. Should any questions arise about the
manufacturability of your part, or maybe you have a specific question or problem that Excell may be able to resolve for you, Jimmy and other members of our engineering team would be happy to talk with you and figure out how we may be able to best help.
Jimmy, and all the members of our engineering team, have the skills that allow our customers more freedom to design. He will help design fixtures and tooling to most effectively manufacture your parts regardless of the complexity. We want our customers to be more free to design what they truly need with less manufacturing limitations.
Jimmy will also interpret models and drawings even if they are not perfect. We don't want our customers to worry about or spend the time altering data formats. Foreign, metric, hand drawn, old, or possibly even nonexistent, with Jimmy and our skilled team of engineers we are better equipped to react and find methods to manufacture your parts with the highest quality.
If you or your team would like to speak with Jimmy, feel free to call us at 978-663-6100. We would be happy to meet with you and see how we may be able best help you.