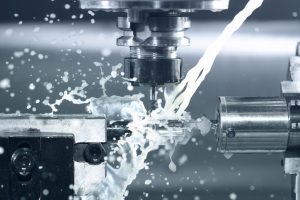 Excell Solutions provides unparalleled service for lathe machine operations by providing support for new product development and manufacturing processes for local businesses. We were founded by combining the services of a local machine shop and a sheet metal shop, enabling us to provide the best of both worlds for our clients.
Our job is to make your problems go away. We help you design creative solutions to your problems with our combined experience and expertise. There may be other lathe machine operations, but we bring years of problem-solving experience to the table and we adjust to your schedule.
Not sure exactly what you need? We can help you figure it out! We offer several services like:
Turning/turn mill
Milling
Sheet metal
Engineering solutions
Prototype/R&D
3D profiling
And more!
We support our customers by reducing project lead times and overhead by simplifying manufacturing ordering processes, consolidating suppliers, fast response in manufacturing emergencies, and offering support for R&D, product development, and production. Our lathe machine operations for North Billerica, Massachusetts are second to none.
We support small or large orders, individuals or businesses. Anyone in North Billerica, Massachusetts will get the support they need. If you want to learn more about our lathe machine operations or need help with fabrication, laser engraving, and so much more, Excell Solutions is here to help.